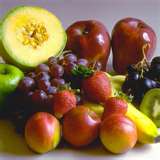 Zen has helped hundreds of individuals reach weight and health goals, even those who need a gluten- free diet, they never thought possible with out dieting! Wow! This is done by educating you on how to eat, what to eat and what tools to use to get and stay at your desired weight quickly!

Because our programs are medically sound, we have programs for children, teens, adults, seniors, and those who have diabetes and health issues.

Before you begin your new life, you will need to keep a food journal for 5-7 days and bring in all packaging from any store bought foods you eat regularly. We meet with you one on one and make the process so easy any one can do it. As a matter of fact, if you have tried EVERYTHING and nothing has worked, try this approach. What do you have to lose except the weight?

You will meet with a Nutrition Consultant once per week. During your 30 minute session, you will be weighed, lean mass to body fat ratio figured, pH saliva test done, nutritional counseling and education, menus, answer all of your questions, make sure the program is working, make necessary adjustments and most importantly, keep you accountable so you are successful this time!!

Weight-loss is tricky if you don't know what foods actually help you lose weight. Every one reacts to food differently and we will find the foods that make you burn fat. Without dieting! Did you know that some "good" foods are making you fat?

Arthritis and inflammation issues as proven in the Medical Science Sports Exercise Journal, 1996: Arthritis and inflammation issues are sometimes made worse by the food we eat. We will be able to monitor and create menus that will help alleviate these issues.

Weight-loss surgery (Bariatric)as indicated by 'Fremont Bariatric and Kaiser Permanente doctors prescribe nutrition for the rest of your life': For the rest of your life you will have to monitor your food and nutrient intake so you will not have the terrible side effects that come from this surgery due to malnutrition such as: hair loss, losing your teeth, skin sagging, skin discoloration, memory loss and mood swings just to name a few. With this program you will have a balance of easily absorbed nutrients so you can avoid the brutal side effects.

Fibromyalgia as shown by doctor De Jesus in the Journal of Hormone Behavior, 1994: It was proven flair ups are some times triggered by certain foods and deficiencies of minerals and vitamins. We can find food and flair up patterns using this program. Most people begin to gain weight with the onset of fibromyalgia due to the fact it is painful to move. We can start you on our fibromyalgia work-out program and add nutrition to accelerate your weight loss and reduce or eliminate your flair ups!

Zen Pilates and Fitness is doctors number one choice for their patients who suffer with Fibromyalgia. Zen is also the only place which has a fibromyalgia program.


What's your eating style??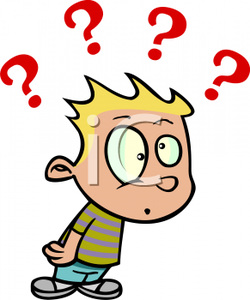 This is from The Cleveland Clinic, and will really help you get in touch with how you eat and help you make proper adjustments!

MY BREAKFAST USUALLY CONSISTS OF:
1. I don't eat breakfast
2. Fruit and yogurt, or a doughnut if I feel sad
3. A bagel and cream cheese and juice
4. Something prepackaged or from drive-thru
5. A bran muffin or a piece of whole wheat toast with peanut butter

I TEND TO SNACK:
1. Never
2. When I'm stressed or upset
3. Whenever I feel hungry
4. Vending machines between meals
5. Midmorning or midafternoon

IF I SPLURGE AT A MEAL AND OVERDO IT:
1. I feel terrible all day and skip breakfast the following day
2. I feel guilty
3. I figure it's OK if it was healthy food
4. I probably did it because I skipped a meal
5. I don't sweat it too much

MY DINNER USUALLY CONSISTS OF:
1. Three cheese enchiladas or macaroni and cheese
2. Lean meat and a salad when I'm feeling good, French Fries when I'm stressed
3. Chef's salad, pasta with chicken and parmesan cheese, a whole wheat roll and a cup of frozen yogurt
4. Drive-thru or microwaveable meal
5. Chicken or fish, steamed veggies and wild rice

EATING IS:
1. Something I worry about constantly
2. What I do when I feel stressed out
3. Fun and I enjoy it
4. Something I wish I focused more on
5. For fueling up and enjoying

OK. Now, if you chose mostly #1's, your relationship with food feels like a roller-coaster. Focus on eating three balanced meals per day.

If you picked mostly 2's, you use food to help you cope. Find alternative ways to deal with stress like Pilates, walking, stretching, playing a game, or shopping at the mall, NOT on line.

If you have mostly 3's, you tend to choose the right kinds of food but have problems with portion control. Practice cutting your original servings in two.

If you scored majority of 4's, you tend to eat fast and on the run. Plan ahead. Pack snacks like fruits, raw veggies, trail mix, grilled chicken, granola bars, and protein bars.

If you checked 5s, you tend to eat well, and have a healthy attitude toward food!

---
Weight loss IQ test...

1. Which weight-loss trick will REALLY help you lose weight?
A. Putting your fork down often.
B. Waiting more then 20 minutes in between eating.
C. Chewing your food more.

2. What's the least amount of cardio you should do to increase your metabolism?
A. 10 min
B. 15 min
C. 20 min

3. What do you think is the best snack choice is while out shopping?
A. One ounce of tortilla chips
B. One ounce of pretzels
C. One ounce of peanuts

4. You only have 20 minutes to exercise, whats the best choice?
A. Circuit training
B. Running on the treadmill
C. Lifting weights

5. Which bad habit causes you to gin weight the quickest?
A. Staying up regularly past 2am
B. Eating candy after working out
C. Skipping the gym for several days

6. How much water should you drink before each meal to lose the most weight?
A. 0 ounces
B. 33 ounces
C. 16 ounces

ANSWERS:
1. C. 2. A 3.C 4.A 5.A 6.C


---