PD Therapy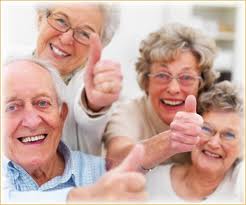 The causes of PD remain unknown, but many experts think that the disease is caused by a combination of genetic and environmental factors, which vary from person to person.

Regardless of the cause, PD is chronic and slowly progressive, meaning that the symptoms continue to worsen over time. PD is not a fatal disease and the way it progresses is different for everyone.

The most common symptoms of PD are:


Tremors
Reduction of movement
Reduced range of motion
Stiffness
Tight and painful muscles
Slow reflexes
Tendency to sway
Difficulty turning and pivoting
Creating quick movements
Hand and grip control
Unwanted limb accelerations
Issues walking and "freezing"
Stooped posture
Trouble with memory and speech

Research has found daily exercise of 15 minutes or more, consisting of specific corrective movements designed for the treatment of PD to play a huge roll in living a higher quality of life.
It is highly recommended that exercise correction begins with a health care professional trained in the physical treatment of those who suffer from PD.

Dr. Saba-Naavarro has found through independent research, specific movements to help increase balance, coordination, flexibility, cognitive and motor skills, that provide her patients the tricks to control their movements, what to do when they "freeze", tremors and all the other symptoms they may experience, as well as to be able to preform everyday tasks, feel more stable and confident, maintain independence, as well as diminish muscular discomfort.

PD therapy at Zen with Dr. Saba- Navarro, PhD, is for those in the mild and moderate stages of PD. For a consultation, please go to our "contact us " page. Dr. Saba - Navarro will personally respond.


---