Train to Win!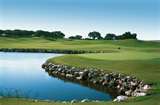 Zen golf programs rock! Part of becoming a better golfer is paying attention to your nutrition, cardiovascular health and weight training. It's the combination of these three factors that will make your drives longer, your putts surer and your endurance stronger!

PROGRAM TARGETS:

Pick up more distance Increasing your endurance Play 36-holes with no back pain Be injury free!
FLEXIBILITY:

Relive middle and lower back pain Alleviate joint stiffness and Charley horses Alleviate soreness in inner thigh and groin
CORRECTIVE EXERCISES TO HELP:

Difficulty seeing the line, Sore wrists from hitting too many balls, Unable to turn easily, Stressed hip joints/ injured shoulders, Unable to get full coil, Limited range of motion golf swing.

BENEFITS:

Decreased stiffness, Prevent injuries, Improve eye/line coordination for putting and chipping, Relaxation of the neck muscles to enhance fluidity in your swing, Increase strength and flexibility.
When you come in for your assessment, just let us know you are interested in the Personal Training Golf Program and what issues you are having with your game. We will create a program to help solve those issues! FOUR!



---
Pilates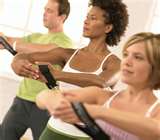 What is Pilates? This is a commonly asked question although these exercises have been around for a very long time. Pilates is resistance training helping you to develop flexibility and strength, develop core and back muscles, improve balance and coordination and achieve correct body alignment. You'll be able to achieve a longer, leaner body and tone your muscles.

Your Pilates program will be based on your individual needs and fitness level.

PILATES AND GOLF:

The first principle of Pilates is concentration. Each exercise needs to be correctly executed and mastered to the point of subconscious reaction. This coincides with the essentials of the golf swing, supporting the idea that a golfer needs to be able to reproduce the same swing over and over. Perfect practice makes perfect.

The second principal of Pilates is flow. Pilates was created to limber and stretch the muscles. It only takes 1.5 seconds to complete a golf swing. The swing needs to be smooth, relaxed and subconscious. From the waggle to the ball contact, this is a necessary skill the Pilates can create.

The third principle of Pilates is breath. For the golfer, the breath dictates the ability to relax, to concentrate, and to deliver fuel to the muscles. Practicing with breathing techniques using Pilates and lifting weights will help the golfer use breathing as a relaxation device.

The last principal of Pilates is alignment. Being in proper alignment and having a good posture is what golfers rely on for an effective swing. With alignment comes torso strength and stability as well as flexibility. These are important components of the golf swing and are practiced using floor Pilates.

PILATES AND PREGNANCY:

Pregnancy is a stressful time for most women. Many perceived the added body weight as "fat" and fear they will never get their "pre-baby" body back. Although we never want to begin an aggressive fitness program right when one becomes pregnant, there is nothing wrong with beginning gentle activity to help reduce stress and burn a few extra calories while were at it!

In reality, for many new mothers, this may be one of the last chances they have to adopt a healthy life style, without the additional stress of taking care of a baby.

Our program involves gentle, physical activity, that addresses a woman's changing body, as well as education on the benefits of regular physical activity to make a drastic change in the way a woman feels physically and mentally!

For example: safe, healthy exercise activity can reduce feelings of fatigue common in the first and third trimester. It can also reduce both water and weight gain.

Pilates offers just the right mix of activity with the ability to modify exercises throughout the pre- and post-natal periods of a normal, healthy pregnancy. The precautions of overheating in the first trimester are not an issue because of the low intensity of Pilates exercise.

Generally, Pilates based exercises are highly recommended by physicians for a normal pregnancy and delivery because Pilates gives a strong core and is a sure way to reduce the incidence of back pain during pregnancy. After pregnancy, Pilates can assist women in the return of the pelvic floor muscles and this too comes highly recommended by physicians.

---