" The Cure for Fibromyalgia"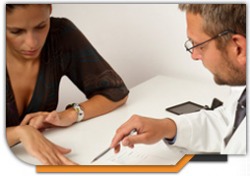 Here at Zen we help hundreds of people who are suffering from the effects of Fibromyalgia. We understand there are many different degrees and triggers of Fibromyalgia. Our program deals with your personal issues and triggers dealing with Fibromyalgia and we create your work out program according to those special needs thus making your flair ups less often and in most cases eliminating them all together.

Due to the fact that Fibromyalgia is a neuromuscular disorder, we combine specific movements of physical activity based upon your personal assessment and level of movement to strengthen your nervous system and neuromuscular system. This will immediately help with normal every day tasks, joint range of motion and diminishing over all pain. We have special Fibromyalgia memberships which include nutrition and light therapy as well.

Did you know there are some foods that cause flair ups? When you add nutrition as part of your membership we will work with you one-on-one to make sure you are eating the correct food not only to diminish your pain, but to help you lose unwanted body fat and become healthier!

Zen understands how scary it can be to start moving again.That's why we take the time to do a complete fitness assessment for you before we have you start a program. We want to see exactly where you are in the disorder and begin proper steps to insure you will begin to live a pain free happy life at last!





---