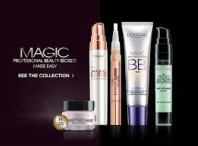 Looking for a quality make up that wont cost a fortune? Look no farther! Loreal make up is amazing! Give it and their skin care line a 30 try!
---
Apple juice toner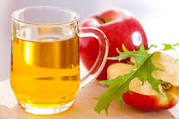 An apple a day keeps the breakouts away!

Combine 1/4c apple juice with 4 TBSP witch hazel. Pour into a clean bottle. Use a cotton ball to swipe over face once a day.
---
HARD CANDY COSMETICS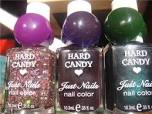 Zen is all about saving $$$. We have done some experiments with different drug store cosmetic lines and found two that were awesome!!
Coming in first is Hard candy. The entire line actually. Even those who tried the SPF 15 foundation had great luck! Dr. Saba used it for going out and tried it at the gym, it stayed color true!
Coming in second, is Malani. AWESOME bronzers and we found the foundations and face powders to match Zen airbrush tones perfectly!
---
Peppermint foot scrub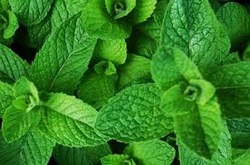 3 droops peppermint oil
1 cup coarse sea salt
5 tbsp olive oil
1 tbsp cocoa powder

mix all in a small air tight container, so you can save it for later.

Soak feet in warm water for 10 minutes before scrubbing.
---
Cinnamon and spice body scrub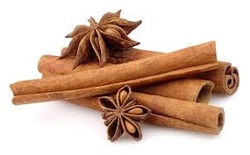 HEALTHY SIDE: Improves circulation, gives skin a glow and fights acne

1. In a bowl mix 1 cup RAW sugar, 1/4c walnut oil, and 1/2 tsp cinnamon.
2. Spoon into a clean container you can keep in your shower.
---
Got dry skin?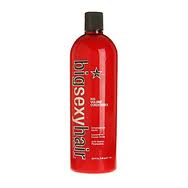 Zen is all about saving money and time! If you have dry skin and lotions are not cutting it, try slathering hair conditioner over your body during your next shower. Allow it to stay on the skin while you wash your hair and then rinse it off. The pores in your skin are open due to the moist heat and is able to absorb moisture better!!

---
Change the way you eat.....better skin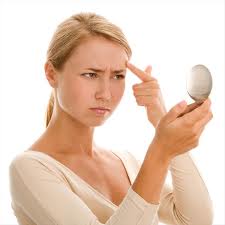 It's true! Eating more veggies and fish does give you better skin...62% fewer break outs to be exact!
So many people who have acne just need to change their diet to achieve a healthy glow and no pimples.
Here's how.
1. Avoid processed carbs
2. Eat brown rice, whole-grain pastas, sweet potatoes, and lentils as carb choices
3. Take out dairy products.
4. Avoid processed meat
5. Eat fish 3-4 times per week
6. Choose carrots, spinach, broccoli as often as possible

7. Cut down on alcohol
8. cook with olive oil
9. Take a high quality vitamin.. DAILY!
10. Most importantly...Drink at least 1 liter of water DAILY

---
White head remover..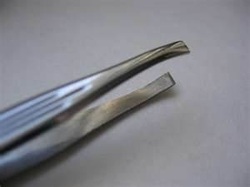 We all get blemishes...and pick at them, which makes it look worse and take longer to heal.
Tweezers are perfect for removing these eye sores with out leaving red, oozing messes behind!
Clean your face or affected area with astringent. Take your tweezers, gently grab the white area and squeeze.
Clean area again and dab with cotton ball to dry. Apply pressure with toilet tissue if needed.

---
How to remove a callus....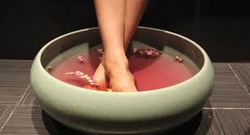 Calluses are patches of tough, dry skin, usually found on the palms of hands and the bottoms of feet.
While they may not bother you at the moment, tearing one from your hand or walking can become painful after time.
Here's how to get rid of them save money, and without going to a spa...
1. Fill a bowl with warm water and allow your hand or foot to soak until calluses are whiter than the surrounding skin. Dry your hand or foot.
2. Using a butter knife, scrape the callused skin away by carefully pressing at a 90 degree angle, against the callus.
3. Use a pumice stone over the area to smooth out the skin.


---
The skinny on STRETCH MARKS...


If you are prone to get stretch marks, your going to get them. These scars appear when the skin expands too quickly, which tears the collagen fibers.

Cocoa butter or other moisturizers will not effect this break down.Once you have stretch marks, they are very difficult to rid yourself of them.
Creams which contain alpha hydroxy acids and retinoids, will help reduce redness, but a lotion called Re-Shape and laser treatments will help them go away over time...and sometimes they will not fade completely no matter what you do, so keep that in mind when you are weighing out the cost-benefits.

---
Pumpkin ans Honey Sensitive Skin Mask...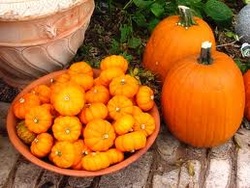 Beauty is expensive but does not have to be. Using nature as it was intended not only improves everything about our body, but costs less as well.

Pumpkin is packed with vitamin A, anti-0inflammatory, and anti-fungal compounds which make this mask perfect for those who suffer with acne, and treating rosacea and redness, and most importantly...it's ANTI-AGING!!!

1/4 cup mashed pumpkin pulp
1 Tbsp. honey
Mix above in a small bowl until smooth. Apply to clean, damp skin in the evening. Leave on for 20 minutes., The mask is a bit sticky, so wear old clothing and apply over the sink, standing on an old towel.. just to make sure!
Rinse with warm water and pat dry.
Use once per week, or when your skin feels dry, red or irritated.

---
Massage and youth...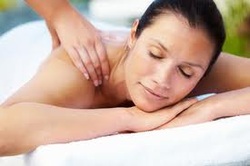 Getting a massage once in a while is thought of as a "treat" but in reality, it is part of the fountain of youth.
It is recommended people get a massage once per month for helping the quality of overall health conditions, but.. if you are able to get at least 2 per month you are able to remove more stress and toxins from your body which actually helps slow down the aging process.
Look at Bob Hope, he had a massage weekly and lived to be over 100!

---
Moisturizer ingredients...


Choosing the correct moisturizer is the most important thing you can do for the skin. But what are the best products to purchase?

For acne-prone skin, choose products which contain salicylic acids.

Irritated skin, it's recommended items with shea butter, hyaluronic acid, and pentapeptides.

Oily skins best friend are lotions with dimethicopne, salicylic acid, tea tree oil, and vitamins A and C.

Combination skin, look for ingredients that include botanicals; hyaluronic acid; vitamins A, C, and B; and pentapeptides.

Our personal favorite for all skin types is a product called Vivite. It is found at doctors offices only and we saw a difference our first week using the product line. So much so, that people we didn't know were commenting on how nice our skin was!

If you live in the Pleasanton Ca. area, Give Juliet a call at American Laser Center. 925-226-2115.
5000 Pleasanton Ave. #120
Tell her your from Zen!


---
Got cellulite?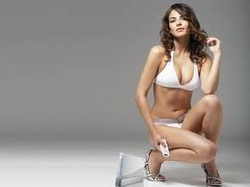 Cellulite enlarged are fat cells which are pressing against the skin. Shrinking them deminishes their appearance.... BUT if you don't have tight skin....its a bit more difficult!
For a TEMPORARY fix, get products that contain caffeine, it tightens skin for a few hours.
Try the product Alchimie Forever Q-Switch Optimizing Body Contour Gel.

Also, cellulite is less noticeable on darker skin, use a self tanner or better yet, get an air brush tan!

---
Cotton swabs too the rescue...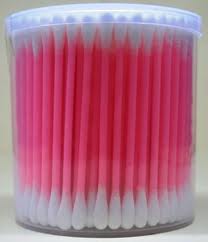 1. De-smudge: Dip one in makeup remover to erase goof ups.
2. Get all the product you paid for: use swab to scoop out the last bit of goop!
3. High light: dip swab in illuminator to brush cheekbones.
4. Smudge eye makeup to get that smokey bedroom look.
5. Hide blemishes by dipping tip in foundation.
6. Remove fake eye lashes by saturating a swab in makeup remover and rubbing across the base of the lash to peel it off gently.
7. Use swab to soften lip liner by running it over the outside of the line.

---
Hair loss...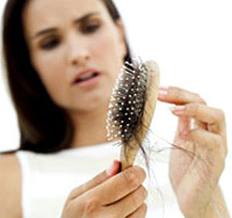 While there may be no way to halt the actual loss, there are a few supplemental tricks that may help!
1. Use hair care products that are designed specifically for fine hair.
2. Take a high quality vitamin which contains, Vitamin B-12, Folic Acid, Vitamin A, Iodine, and Chlorine.
3. Take a Biotin supplement.

---
Many uses of The Toothbrush.... use them to..


1. Brush your teeth.
2. Remove hair- color stains: dip brush in shampoo, and gently scrub around hair line.
3. Fit mascara: gently brush globs off lashes.
4. Cover strands of gray hair: dab toothbrush with eyeshadow that matches your base color and coat gray strands.
5. Dye eye brows: dip brush in hair color, and brush through brows.
6. Groom eye brows: spritz the brush with hairspray and brush over brows.
7. Whip up a natural face mask: use brush to mix ingredients and apply to face.
8. Exfoliate lips: wet brush and gently rub over lips.
9. Get rid of flyaways: dab hair gel on brush, then smooth along hairline.



---
What Vaseline can do for YOU and continue to save $$$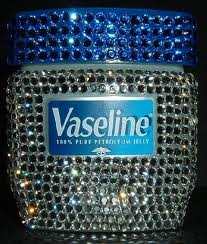 1. Flavored lip gloss: Mix with Kool-Aid!!
2. Soften cracked heels: Coat feet at night and put on some warm , fuzzy socks!
3. High color eye shadow: After applying eye shadow, rub a small amount over top of Vaseline to make eye color POP!!
4. Lip moisture: add directly to lips!
5. Cheeks: Pat a SMALL amount onto cheekbones..
6. Moisturize nails: Massage onto finger and toe nails and cuticles.
7. Hair color mishaps!: Apply around hairline while coloring hair to avoid coloring skin.
8. Foundation flaws: If you apply too much foundation to your face, tap along skin to break up those thick areas.
9. Skin chapping: Apply anywhere for skin that is becoming chapped by the cold weather.
10. Eye lash boost: Dab on lashes and brows before bed to keep them strong and soft!

---
Home made beauty!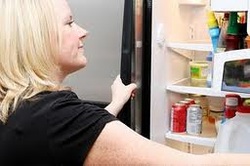 The quality of EVERYTHING now days seems to be going down hill. Every where companies and people are cutting corners just to survive. What we put on our bodies is just as important as what we put into them. Our skin is our largest organ and protects us as well as harm us by absorbing the things WE put on it! Here are 10 beauty recipes to save you money and help you feel and look great!


1. BODY EXFOLIATOR: mix brown sugar and milk
2. SENSITIVE-SKIN AND REDNESS REMEDY: mix yogurt and honey
3. PREWASH TREATMENT FOR HAIR: warm up olive oil
4. SCALP TREATMENT: mix safflower oil and sunflower oil
5. HAND AND FOOT SCRUB: mix Epsom salt, almond oil, cinnamon oil , sandalwood oil and allspice oil
6. SURF SPRAY FOR HAIR: mix a pinch of salt with water
7. LIP SCRUB: mix petroleum jelly and unrefined, raw sugar
8. TONER: green tea seeped in water
9. RELAXING BATH: coconut milk and rosewater
10. HAIR LIGHTENER: lemon juice and chamomile tea

---
Loose Cosmetic Dust for EVERYTHING??!!


True! We are now entering an economic depression and OMG, we will NOT give up our make-up and looking great for anything!! Here are some fun tips to use loose cosmetic dust for literally everything.. almost for a savvy look.. day or night!
EYE SHADOW: Use wet for a dramatic night life look or dry for a nice day look. Dip an eye shadow brush in the color of your choice and apply over lid! When going for the dramatic look, dip eye shadow brush in a bit of water.

EYE LINER: Dip eyeliner brush in water and then into dust. Press brush along lash line to define the eye.

LIPS: Use petroleum jelly on your lips, then mix one part water with two parts dust and dab onto lips. I use a Q-Tip..

MASCARA: Dip a disposable mascara wand into two parts water with one part dust and sweep along lashes.

CHEEKS: Dip a blush brush into dust and dust onto your cheeks.

BODY SHIMMER: Use a large powder brush to lightly dust color over your collarbones and anywhere else you desire!

Who says you cant have it all on a budget!! Not us!! FYI: MAC carries the BEST make-up brushes of all times!

---
Hair Care- Shampoo


For men and women alike, hair is what tells people what kind of person you are! Think about it!! When we see people with flat, oily, messy, un-kept hair...what is your first impression?

To keep from falling into the category you just envisioned on the poor passer by, we must select the correct shampoo for our hair type.
For normal to oily hair, use a shampoo that thoroughly cleans the hair without stripping it. Brush this type of hair at least twice daily to distribute your hair's natural oils evenly.
Fine, thin hair needs products which give it volume.
Color-treated hair needs shampoo with antioxidants and UV protection to keep it from fading in the sun.
Dry, damaged hair needs a shampoo with deep conditioning agents.

We have found that Hairlights Salon in Pleasanton Ca. gave us the best hair treatments and after care advice of any other salon! Our hair looked pretty awesome as well!! You can find them on line at www.hairlightssalon.com, e-mail hair care questions to hairlights@sbcglobal.net or call for appointment 925-462-4247

---
Fab Feet......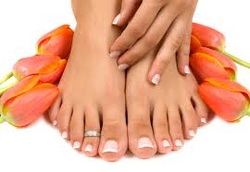 Here are a few steps for a fab pedi look with out the cost or risk of bacterial infection!
1. While the skin on your feet is still damp from the shower, rub off the ruff spots with a buffer, then apply a rich moisturizer.
2. Using a nail cliper, cut nails stright across so they are even with the edge of your toes.
3. File nails with a soft file moving in one direction.
4. Massage a few drops of moisturizer on the nail and cuticles.
5. Clean nails with nail polish remover to take off any residue.
6. Add color of your choice. Hold the brush like a pen and begin with your little toe. Do a second coat when first coat drys.
7. Apply a top coat to seal the polish and help it last longer.
8. keep up your spft feet by continuing to smooth out the skin at least twice a week.

---
Good Health is Taking Care of your SKIN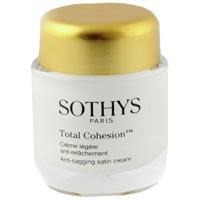 Your skin isn't just a cosmetic thing, it's a MAJOR health thing. Did you know that your skin is the largest organ in your body? TRUE! It protects you and plays a key role in regulating your immune system, so take care of it!! Wash, tone, moisturize, and exfoliate on a regular basis with HIGH QUALITY skin care products. Sothys skin care line, we have found to be the best available for all skin types. It is available in Pleasanton at A Touch of Health.

---
The down low on SPF for your face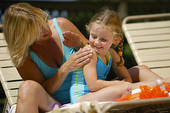 Using foundation with SPF is a MUST!! Always use on you entire face. MAC has great foundation with SPF and is VERY light on the skin.
if your out in the sun for more then 30 minutes or begin to sweat, this will lessen the effect of any SPF you use on your face, on your body for that matter! Re-apply at least a teaspoon on your face every 30 minutes or so!

---